The best company
Working at Eromesmarko
Eromesmarko is a designer, manufacturer and supplier of furniture and furnishing concepts specifically for the education market. A dynamic organisation, with over 100 years of experience and more than 100 enthusiastic employees. Our values are reflected in all our products, from kindergarten chairs to cabinet walls: sustainability, quality and innovation.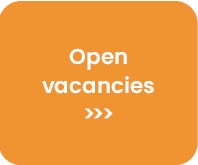 Our factors for success
Our ambitions can only be achieved by people. That is why we expect an open and flexible attitude from our employees, in which cooperation, 100% commitment, flexibility and involvement are the success factors of our customer focused approach.
Eromesmarko is a successful and financially solid employer. A horizontal organisation with short lines of communication. We invest a lot in the Eromesmarko brand, in our people, buildings and machinery. Sustainability and circularity are very important to us.
Fair Furniture Group
We are a member of an innovative and sustainable family of Dutch manufacturers of school and office furniture: Fair Furniture Group. As a group we have production locations in Emmen, Hoogeveen, Wijchen, Breda and Telford (UK). In addition, Eromesmarko in Wijchen is part of De Meshallen; the number one educational innovation centre in the Netherlands.